WORLD-CLASS AWARDED STUDIO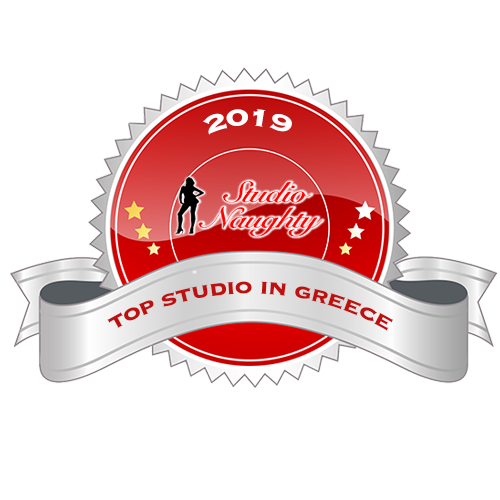 professional team, awarded models and performers
We are the 1st luxury videochat studios in Greece, headquartered in Athens and in the major cities of the country. We started activity being one of the most important partners of video chat sites.
Work on sites outside the country, TOTALLY UNACCESSIBLE from your location, absolutely no one in your country can see you and you can also block other countries from where you do not want to access your chat page.
We guarantee you 100% privacy, absolutely no one will have access to your real data, no one will know who you are. On video chat sites you will have an ID (for example: SweetNadia) and this will be the only information your members will have about you. The sites you work on will be accessed only by members outside of the country, most of them in the United States, Great Britain, Australia and Canada.
This page is dedicated to girls and couples who want to videochat at our studio. We are the only studio that makes the real deal payment to remove any suspicion of receiving money.
1. Legality, transparency, and fairness. 
Studio Naughty offers artist-performer contracts to all webcam models, from the first day at the live cam studio. These contracts are signed in 2 copies and each webcam model receives her own copy. Also, once every 2 weeks, they sign an additional paper, in which are stated all the details regarding their work on live cam sites. 
2. Personal trainer and permanent support. 
If you want to work in one of our live cam studios, you don`t need any previous experience in the online modeling industry. In your first 5 days in our team, you`ll receive your own dedicated trainer, who will teach you everything there is to know in order to become successful. After this period has passed, if you`re not feeling ready and if you want more support, you can extend the training period. 
Moreover, if you need help, you will be able to ask our 24/7 support team for help. They will help you solve any problem you may encounter along the way.
Financial help for debutants. 
All beginner webcam models receive financial help to complete their makeup kit and work wardrobe. If they stay with our team for at least 3 months, they will receive the products we purchased as a gift from us. But if they leave before completing the three months period or if they don`t respect your work schedule, we will retain the value of the products from their last payment.
Credits with no interest and fidelity bonuses. 
After 1 year in our cam studio`s team, you will have access to interest-free loans directly from us, so if you want to buy your own car, you have to bring 20% of the sum, and we`ll cover the rest. You will return the money you owe in monthly installments from the earnings you make on webcam modeling sites.
Also, we reward performance and hard work through loyalty bonuses awarded after one year of uninterrupted activity in one of our live cam studios. These bonuses are calculated quarterly, depending on your earnings.
Free individual courses
At Studio Naughty, you will learn a lot of things that will help you become a successful webcam model. These free and individual courses will also be helpful in your personal life.
High guaranteed traffic
With a high marketing budget every month, the models in all Studio Naughty live cam studios receive dedicated traffic. Thus, more than 300,000 visitors are sent daily to our models so that they never stay in the chat room for free without having anyone to work with. They also benefit from dedicated traffic thanks to our exclusive partnership with the biggest platforms around the world.