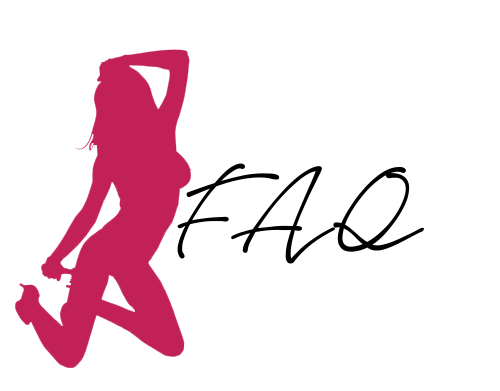 frequently asked questions
Is online modeling legal?
Online modeling is an economic activity and it's subject to legislation. As far as we are concerned, we absolutely guarantee you we respect all legal provisions in order to build a long-term relationship with you. When you decide to work as a webcam model, you will sign a contract with Studio Naughty Netherlands, which stipulates the rights and obligations of each party. Also, we will provide assistance in terms of accounting so all of the money earned from online modeling will be legally declared.
How much money can be made in the first month of online modeling?
When you decide to work in the online modeling business, you can earn between 1000euro and 20,000euro a month, depending on the involvement and professionalism of the model. Also, earnings in the first month are conditioned by the way you do your job, the relaxation and natural appearance you display in front of the camera, and how closely you follow our recommendations. You have to consider that the first month will be part of the adaptation and training period and you can earn around 500euro – 1,000euro. Later, as you gain experience and feel more at ease, you can earn much more, just like some live cam models, who make 3,000euro, 5,000euro and even 20,000euro a month. For these results you have to be ambitious, have patience and focus to achieve your goals.
Will my data be kept confidential?
All information you provide to us is confidential. We want all webcam models that are working for Studio Naughty Netherlands to feel safe, so we will not reveal their identity. In order to operate on websites that offer webcam jobs you'll choose a nickname (pseudonym) for each one, a nickname that will not be disclosed to anyone by any employee of our company. It is up to you if you wish to let people know, or be discreet. 
Can I work from home?
To make the most money we recommend that webcam models work in a studio. The equipment (technical equipment and video quality internet, varied scenery, etc.), which is absolutely necessary, requires a rather large investment which can be difficult to afford. Besides these material requirements a trainer's feedback will always help the model to climb to the top. In addition, it is incredibly hard to keep your focus and work 8 hours a day by yourself, which you have no doubt discovered on other occasions.
Do I have to look perfect, to be 90-60-90 in size?
We all have different tastes in style, size, ethnicity and gender and it is all to do with personal preference. To succeed in the online modeling industry, you must be confident in what you do and who you are as a person and most importantly be proud and wear it. To create an incredible income and business for yourself is something few in this world achieve.
What is the commission paid to a webcam model?
The commission paid to webcam models is up to 70% of proceeds from the live cam websites. In addition, we continuously have contests and bonuses to reward the best performers, and also beginner cam models.
I don't have experience, how long will take before I become a successful webcam model?
As in any other field, the evolution of a person depends only on her. Each live cam model will take part in a training in which she will be provided with all necessary information about online modeling websites, as well as small tricks that will help a lot. Also, a significant role to success is how sociable you are and how you put into practice the concepts learned during the training period. We can say that, usually, a model reaches success in 2 to 6 months after beginning in the live cam industry.
How old do I have to be? Up to what age can I be a webcam model?
In order to be a live cam model you have to be an adult (that means you must be at least 18 years old). We believe a webcam model can do this job as long as she would like. As we mentioned previously the members on webcam sites have varied interests and as long as a model is enjoying her work and making the money she desires we would support her decision to continue working.
What does flexible work schedule mean?
Unlike other areas, in online modeling you are able to set your own work schedule. We operate 24 hours a day, 7 days a week and you can choose between the day or night shift and what time you would like to start as well as which 5 days you would like to work a week. For the best financial results, we recommend that you do online modeling at least 6 days per week and constantly be on the same shift, in order to retain members.
What documents do I need to become a live cam model?
To create your account on online modeling websites we need your ID. Some websites also require a passport or driving license, but you don't need to have them from the beginning. Obviously, we only accept original and valid documents.
Do I need to pay anything for photos?
The photos, teasers and videos that we will do for you while you work at Studio Naughty are free, you don't have to pay anything for them.
How do you guarantee that you are a serious live cam studio?
Come visit us. Apply for an online interview with our team. Talk to our associates from the support team, you'll quickly realize it for yourself that the best place to do online modeling is here.